Your Realtor Doesn't Get To Keep All Of Their Commission
The 6% commission doesn't ALL go to them. I was shocked when I learned about this… and you'll be shocked too.
"Oh come on, my realtor is working hard for that 6%. I own them."
Although this might be the attitude of some home buyers, it's not true. At all. Yes, your realtor is working hard. Honestly, they're working their butt off to make this sale/purchase as smooth as possible.
Here's the real breakdown of your realtor's commission:
6% is the TOTAL commission for the sale of your house. For this example, we're going to pretend like our house is being listed for $250,000. The TOTAL commission for the sale of your home would be $15,000.00. *Did your agent give you a lower rate? Cool. I'm using 6% which is the national standard (fact found here). Moving on…
4% or $10,000.00 of that goes to your listing agent. They're doing a lot of heavy lifting. Your listing agent needed to hire a professional photographer to take listing images. They might have also hired a home stager or rented furniture. Your agent is making pamphlets for your home, and paying advertising fees (even on social media). They're also doing a lot of behind the scenes work - like contacting other agents and buyers to get your house sold quickly! And that cozy Sunday afternoon - when you're watching football at the local pub - your agent is hosting at least one open house.
2% or $5,000.00 of that goes to the buyer's agent. This agent represents the people who are purchasing your home. The buyer's agent has worked hard toting around someone's butt all over the proverbial countryside to find your home and get them through the door. They're also the "sales person" making suggestions about where furniture can go and helping the buyer visualize living in your house.
*Your listing agent can also be your buyer's agent - as long as there is no conflict. Don't let this worry you. Chances are, your realtor knows people who want to buy your home. More power to them! They're doing the work of two people.
Okay, on the surface, that doesn't seem bad. You're agent might not walk away with the full 6% commission. But walking away with 4% or $10,000.00 isn't too bad. Right?
Right. It wasn't too bad - but the broker still needs their cut.
Broker? Ummmm… what now?
Yup. The broker that your agent works for. They need a cut too. And their fee might not be a one-and-done thing. It's a yearly fee. Every year.
If your realtor works for a big company - like Coldwell Banker, Century 21, Keller Williams, etc. - the yearly fee might be around $25,000.00 to $30,000.00 per year (fact found here and here). Ouch. It's hard to imagine paying $25,000.00 a year just to work. New, cloud-based companies like eXpRealty are changing the game, and offering yearly fees of around $15,000.00; which is why so many agents are switching!
*Don't let these cloud-based agents scare you. They're just playing the game in a smart way.
The brokerage fee is generally paid out with the sale of each home - usually at 1% until their fee is paid in full.
So… your agent's 4% earning just dropped to 3% or $7,500.00.
Why have I bothered to tell you all of this? Your agents works hard. And they're not guaranteed any money unless your house sells. Choose your agent wisely. Stick with them and trust their marketing game plan. If it's taking awhile for your home to sell, is there something you've overlooked? Something that needs to be updated?
Pause. Breathe. Take their advice. They're the professional who can sell your home... well, with the help of an awesome real estate photographer, like myself. *wink wink*
Still feel uneasy about your realtor earning a percentage from the sale of your home? Find an agent who is committed to donating a portion of their money back to a local charity or not-for-profit. If the agent you love doesn't currently contribute to a local charity or not-for-profit, ask if they'd be willing match your donation once your home sells. That sounds like a win win for everyone!
**Update Added 12-4-18:
After publishing this article, I've received some messages of praise - thanking me for talking openly about the expenses of being a real estate agent. I've also received some threatening messages - saying that I'll be turned in and lose my license.
Just to clarify - I'm not a realtor. I hold no real estate license and am not apart of any "board." Although it seems there is a secret code of ethics - where realtors are not supposed to talk about their commission. The truth is, there isn't one. There is no code of ethics - and no confidentiality agreement when it comes to chatting about commission.
In fact, I can think of a realtor in my area that has a billboard on the side of the highway advertising "I'll Sell Your Home For Free!" Yeah. Pretty sure they're talking LOUDLY about their commission - or lack thereof.
Still feel like I've broken a "rule" about openly addressing commissions or salary? The thought process is the same in the corporate world. Don't believe me? Check out Adam Ruins Everything titled "Why You Should Tell Coworkers Your Salary."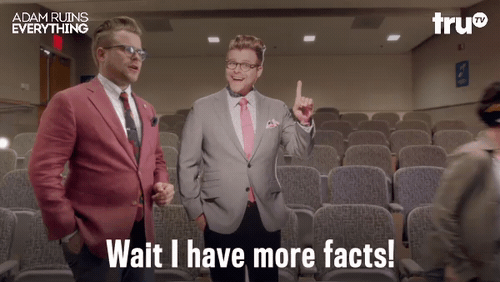 #howmuchdoesmyrealtormake #realtorcommission #brokeragefee #lowestbrokeragefees #exprealty #cloudbasedrealestate